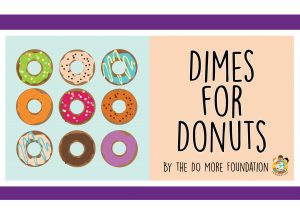 Have you ever had a student in your school who dealt with a chronic illness or who has spent time in the hospital?
Those are the kids we exist to help.
In 2005, our family found ourselves grieving the loss of a child. As a young family we were suddenly faced with funeral expenses – something we had not planned for up until that point. Two short years later, our daughter was diagnosed with a rare congenital abnormality that had previously gone undetected. Many surgeries and hospitalizations later, we came to realize the great expenses that come with an ill child, many that aren't covered by health insurance. When a child is hospitalized, a parent misses work, meals are often eaten in a hospital cafeteria instead of at home, extra gas is used for trips to and from the hospital, and other expenses arise that you don't consider until you find yourself in that situation. Our family decided it was time for us to Do More to help others. We now provide financial grants to families that find themselves with a sick child or who are going through the loss of a child.
Fundraising is a major part of why we are able to help others and we would love the opportunity to have the children at your school run a fundraiser on behalf of The Do More Foundation. We call this fundraiser "Dimes for Donuts" and it is a fun and engaging way for students to Do More for their community. We facilitate the fundraiser and everything involved by giving each student a box for collecting coins and the classroom that submits the most money at the end of the fundraiser will earn a donut party on us! It's that easy!
If you think this would be a good opportunity for your students, please reach out to us today!